The first day of the international exhibition HeliRussia-2017 became a landmark for «Eltsovka Airlines»! An agreement was signed for the supply of a new MI-8 MTV-1 helicopter.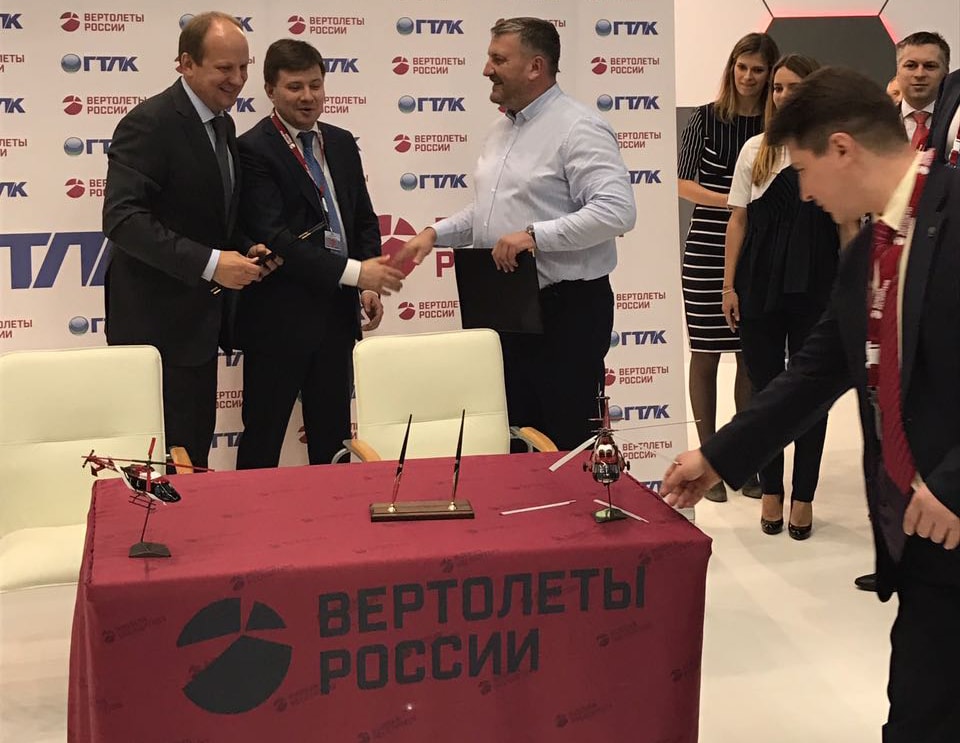 The principal arrangement has been reached! The agreement is signed and sealed. Participants of the parties are the State Transport Leasing Company, a supplier of aviation equipment, and «Eltsovka Airlines» Closed Joint Stock Company, the operator. In the near future, the fleet of the enterprise will increase.
Mi-8/17 multi-purpose helicopters are mass-produced Russian-made helicopters. They are reliable, have high flight and technical performance, multifunctionality, are also easy to operate and maintain. They are used in a wide temperature range. This type of helicopter is constantly being upgraded and modernized with new equipment to perform various tasks. By the way, one of these already exists in the «Eltsovka Airlines» arsenal. Its excellent technical characteristics have been praised by the airline's pilots in practice.
The signing of this agreement was made possible thanks to the program of the «Development of air ambulance in Russia.» This priority project will make emergency medical care in remote regions more accessible. To satisfy the needs of the air ambulance, the Russian Helicopters holding company will produce 29 helicopters: 10 Mi-8MTV-1 modifications, 13 Mi-8AMT helicopters and 6 ''Ansat'' helicopters equipped with modern medical modules. The aircrafts will be transferred to the main lessor of the project — the company GTLK, which will deliver them to the operators on a financial lease basis. It is planned that the new helicopters will be used both for medical evacuation and passenger transportation, as well as for transport aviation.